We Have Reached The Moment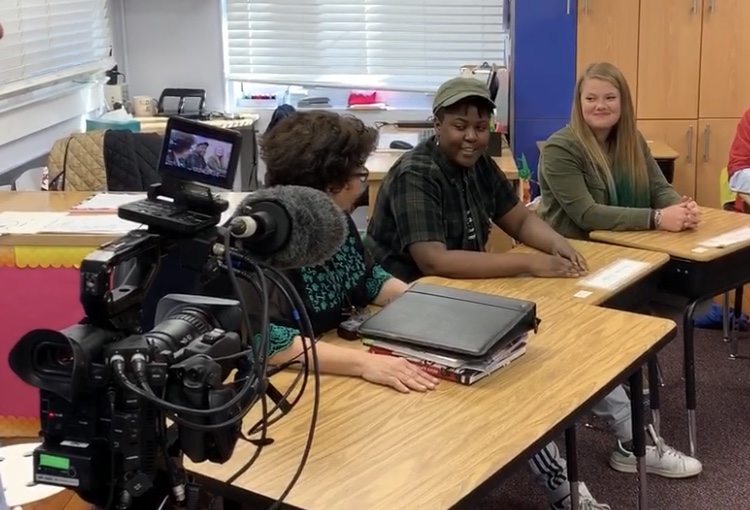 Vic Barret is a friend of mine and one of the ever so brave youth plaintiffs suing the United States federal government in the historic climate change litigation Juliana v United States. I am pleased to share that Vic is the focus of a new film, We Have Reached the Moment, that will premier publicly and without cost this Friday night at 8 PM EST, and with that in mind I want to invite everyone to join me in watching it.
We Have Reached the Moment is the work of award winning Director Christi Cooper of Barrel Maker Productions and shares Vic's unique, deeply personal story including his important work as a climate activist. Here's a synopsis of the film:
Vic Barret was just 12 years old when Hurricane Sandy devastated neighborhoods in his native New York City. Since then, he has used his voice to combat the climate crisis, including speaking in front of the United Nations, testifying before Congress, and joining fellow youth plaintiffs on Juliana v United States, the landmark U.S. constitutional climate change lawsuit.
His message has traveled far, but perhaps his most important audience remains: his own father.
We Have Reached the Moment follows Vic's journey as he shares the impacts of the climate crisis with his climate-denying father. Adding to this deeply-emotional challenge is Vic's concurrent gender transition, which simultaneously shifts their relationship from father-daughter to father-son.
Vic, like any one of us, desires acceptance, love, and support from his parent, but how do you connect with loved ones when their belief systems undermine your very identity and right to a safe future?
The film is 33 minutes long with a Q&A that will follow afterwards. It will be live-streaming in the US so you don't need to purchase a ticket… just need to show up to the link below on Friday, February 5th at 8pm EST.
We Have Reached the Moment link: https://earthx.org/event/we-have-reached-the-moment/?fbclid=IwAR1gOvFa7a_80qEpTsjbyXQiw3COcpgOJ9lhRPCnmM6K8ckJTy3kg4Sqrrk.