Saving the Ocean One Beach at a Time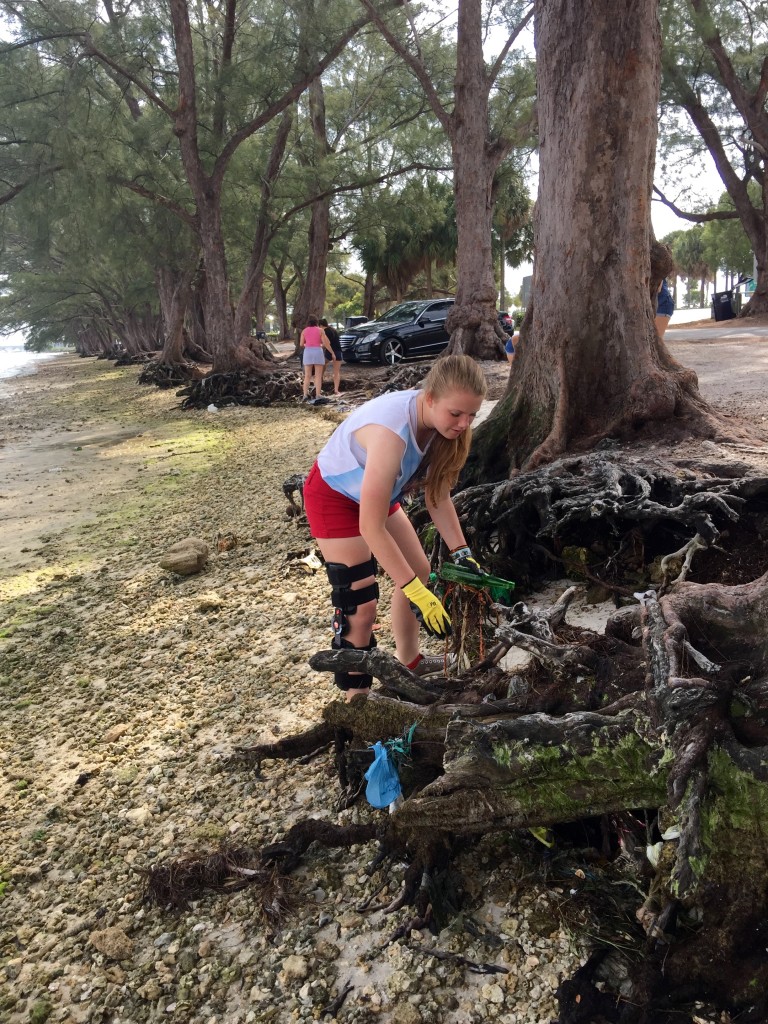 Some might say that because there are so many beaches in Miami, beach cleanups won't help keeping it clean in anyway, but that one plastic bag you just picked up saved a sea turtle's life, or kept it from floating into the Great Atlantic Ocean Garbage Patch, or kept it from drifting onto another beach where no one would bother to clean it up.
This morning the eco-club at my school hosted a beach cleanup, and while only eleven people showed up to help, we filled up seven garbage bags in an hour. Each year, the club hosts approximately four cleanups in Key Biscayne; inviting as many people to come as they want.
Beach cleanups are important because trash in the waters can injure swimmers and beachgoers, harm wildlife that eat it or get trapped in its mess, ensnare boat propellers, and most importantly, to Miami anyways, drive away tourists. With approximately 10 million people visiting Miami Beach each year, we want our beaches to be as clean and safe as possible, and that's why our eco-club is so keen on trying to do our very best each time we visit.
However, a little piece of advice next time you decide to visit the beach: if you ever find watermelons, coconuts, feathers, bones, or chicken feet… don't pick them up! We were told they're part of voodoo rituals and we even found a voodoo doll! Welcome to Miami, I guess!