"Surreal" Sharks: Learning From The Best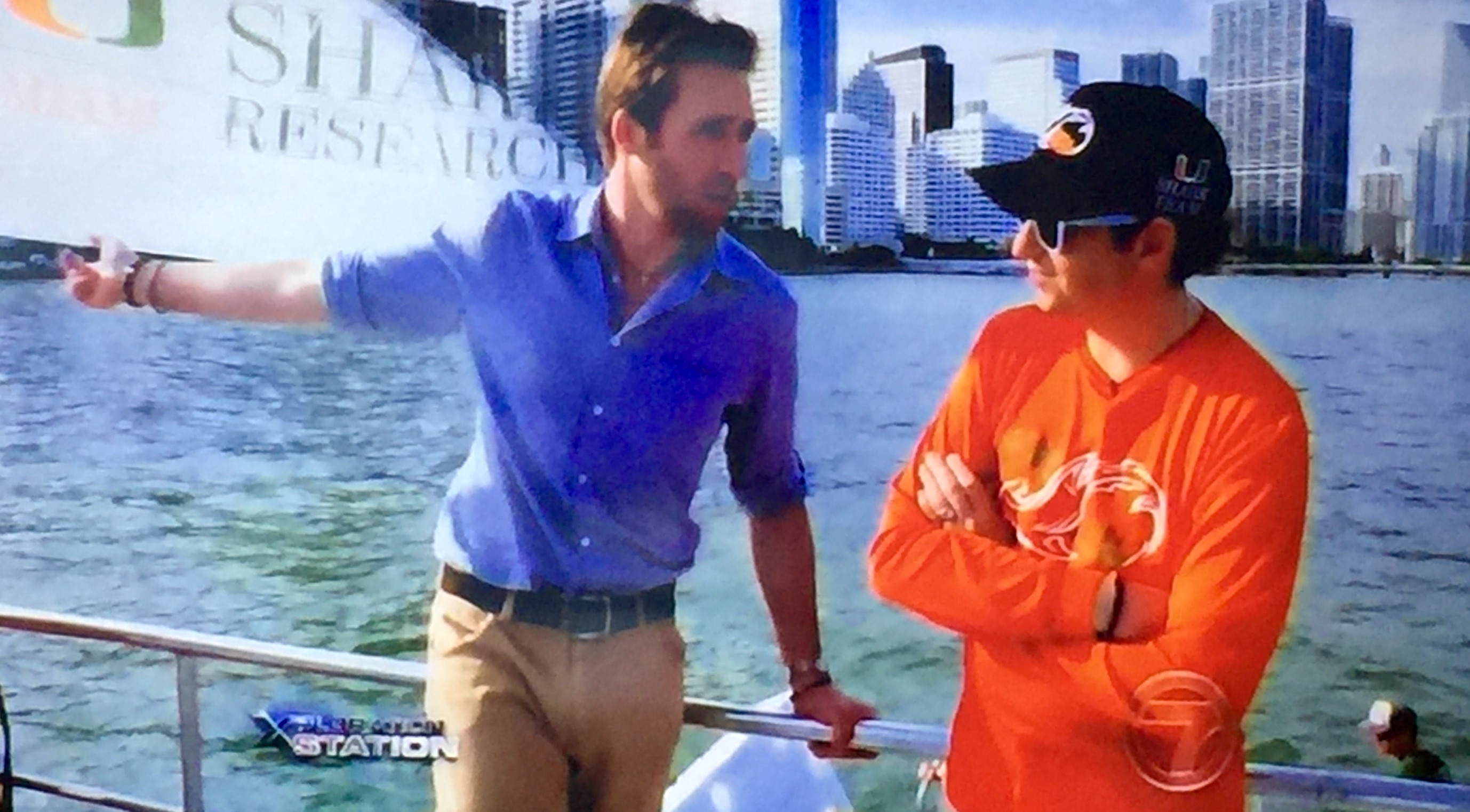 I am excited to share that the Xploration Awesome Planet episode staring iconic explorer/adventurer Philippe Cousteau and featuring the University of Miami's Dr. Neil Hammerschlag and his Shark Research and Conservation Program team and Predatory Ecology Lab dropped nationally today on the FOX network.
The episode, shot in Biscayne Bay and the Atlantic waters off Miami, focuses on Dr. Hammerschlag's research work with sharks, as well as showing that these majestic creatures are not the scary 'monsters' depicted in movies and books but are important parts of our planet's ecosystem.
Aside from my incredible love for sharks, this episode was especially meaningful to me because I was with Philippe and Neil that day (please see the blog that I wrote earlier this year entitled We're Going to Need a Bigger Boat about this amazing experience by clicking here) and was actually featured in the piece when Philippe interviewed me as I worked to measure one shark and perform various experiments on the boat's transom.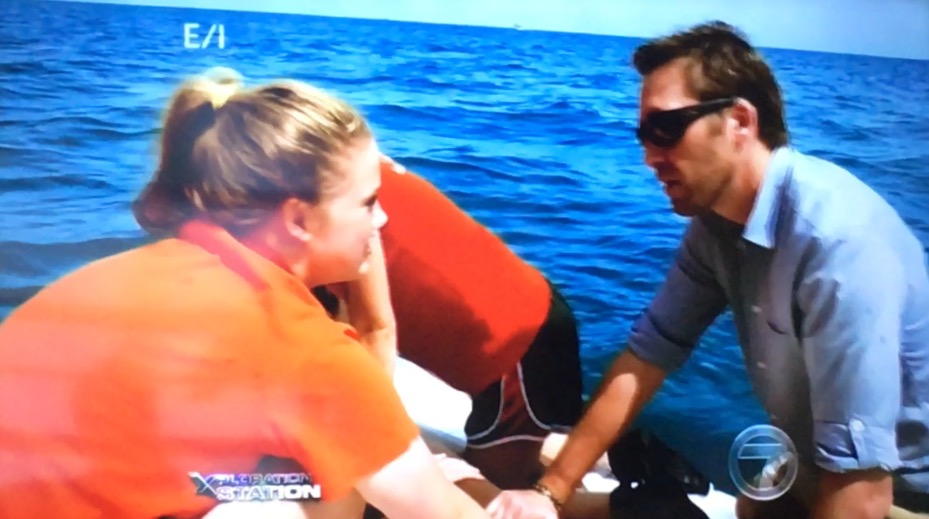 As I said during the episode on television today, being with two of my science heroes and the sharks was "surreal." As I also said, the experience "brings everything we learned in the classroom into the real world and that everything actually matters and that it's all real."
I have been privileged to participate in five University of Miami shark tagging adventures but to be with Dr. Hammerschlag and his team plus Philippe Cousteau from EarthEcho (and on whose International Youth Leadership Council I serve as a member) was something that I will never forget.
Thanks to my school, Palmer Trinity School, and especially the program's sponsor, Dr. Caroline Hammerschlag, for allowing us to spend the day with the Shark Research and Conservation program to learn from everyone on board, as well as to conduct some super cool hands-on science on these magnificent creatures.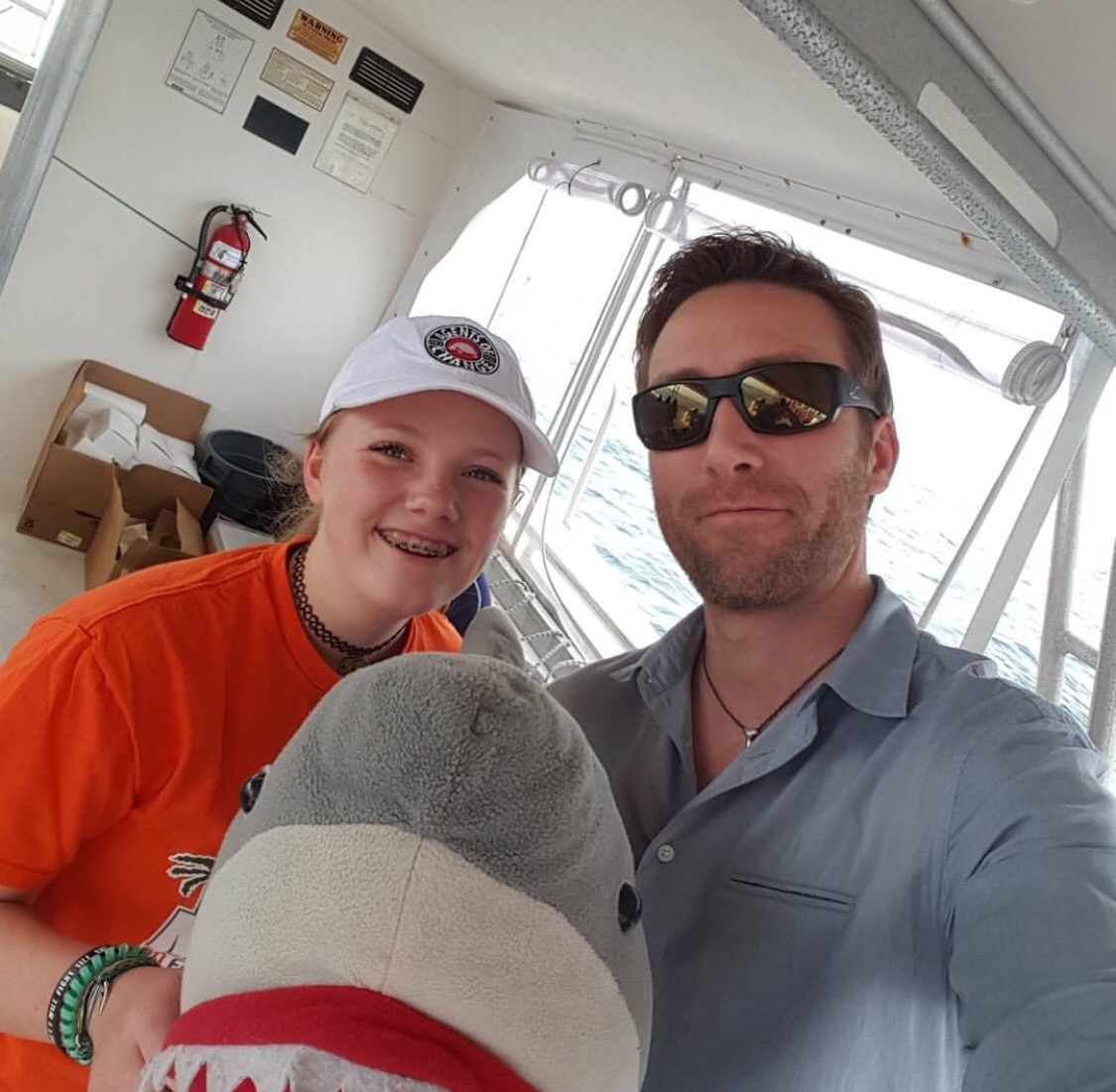 Thanks to Philippe, Neil and the University of Miami's Rosenstiel School of Marine and Atmospheric Science for an amazing experience and for again showing the world that these incredible creatures are not so scary after all!