The Ancient Reefs of Texas & New Mexico
I'm just back from another amazing scientific expedition with my colleagues and friends at the University of Miami. We spent a week in the field studying ancient reefs from the Paleozoic era (542 – 251 million years ago) in West Texas and New Mexico. It was an amazing learning experience filled with fantastic adventures to the El Capitan formation, McKittrick Canyon, Guadalupe Mountains National Park, Carlsbad Caverns National Park, Lincoln National Forest, White Sands National Park, Tularosa and Alamogordo.
My professor and longtime friend, climate and geologic scientist extraordinaire, Dr. Hal Wanless once told me that if I planned on being a scientist, it's a good idea to start with earth science. Dr. Wanless is a wonderful teacher and an even better friend, it's not too long ago that he was named one of Politico's 50 Most Influential People (along with another friend of mine, Dr. Phil Stoddard). I remember reading a Rolling Stone magazine article about climate change five or six years ago that featured Dr. Wanless, calling him "Dr. Doom" over his grave predictions of what South Florida might become in a world of climate change and rising sea levels. Not only has he had a massive impact on my interest in our climate change crisis, but I can't deny that he has also had an influence in my electing to select Geology as my second major. I sure am glad that he did.
My most recent expedition was led by the equally wonderful Dr. Jim Klaus, Dr. Don McNeill, and Dr. Alex Humphreys. As you will see from the pictures and video that I'm sharing, we had an amazing time. Whether admiring the El Capitan formation from a distance; hiking five miles through Guadalupe Mountains National Park while studying all sorts of carbonate formations; exploring the depths, stalagmites, stalactites, and columns of Carlsbad Caverns National Park; admiring the radiant sunset at White Sands National Park, extremely soft sand completely made of gypsum; or avoiding rattle snakes on voyages to summit mud mounds, the trip was an absolute blast.
Please enjoy the pictures (and video) below for just a small glimpse into our extremely fun and highly educational week.
El Capitan Formation, Texas
Guadalupe Mountains National Park, Texas
Carlsbad Caverns National Park, New Mexico
White Sands National Park, New Mexico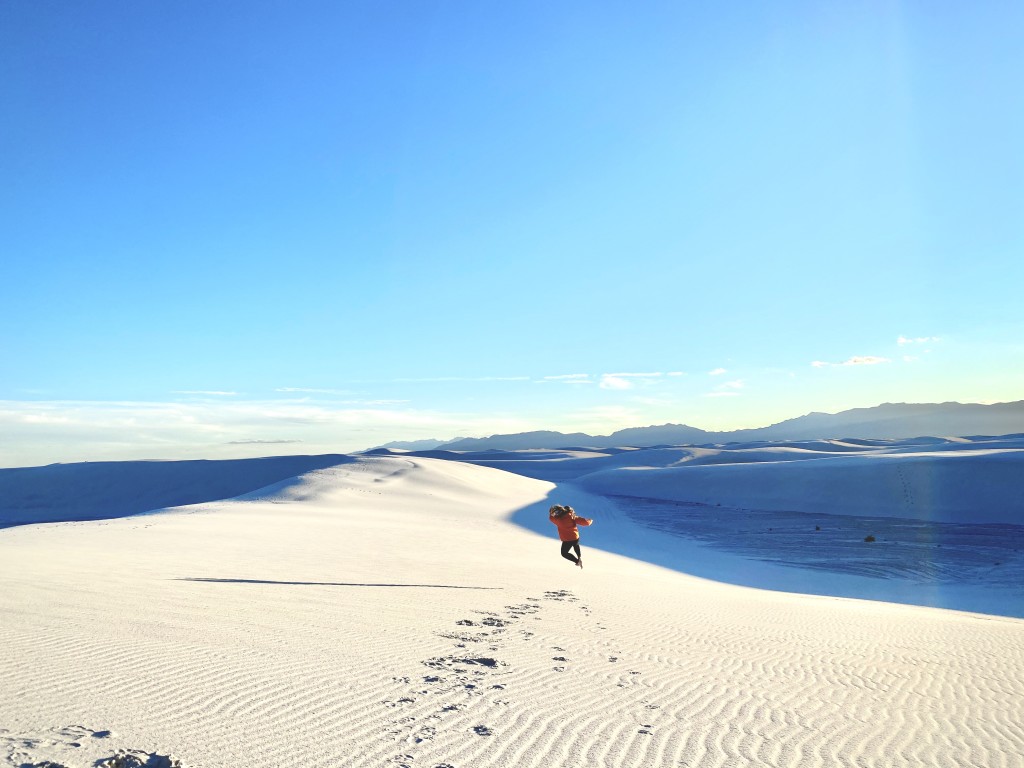 Tularosa, New Mexico