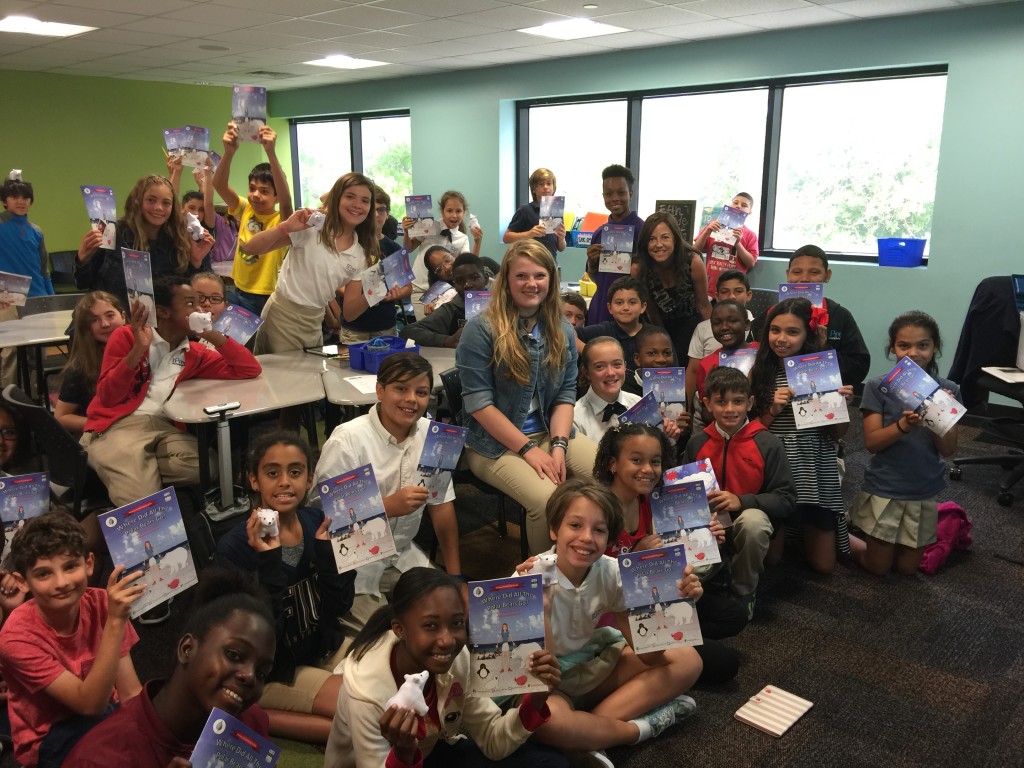 Even thought it's summer, the last month and a half for me and The Sink or Swim Project have been very busy. A blur on most days really with so much to do it reminds me of a song from the play Hamilton, 'writing like you're running out of time'. In fact, as I type this blog entry I am sitting in the airport to head back to New York for an incredible project that I will be able to tell you about very soon.
But before I head back to the Big Apple, I just have to share with you one of the very best experiences I had at a school when I was fortunate to speak at iPrep Academy, a magnet school that focuses on teaching in a technology-rich environment., just before the end of the school year.
Based on the old saying that a picture is worth a thousand words, here are a few pictures from my wonderful visit at iPrep:
As much as I hoped to inspire the iPrep Academy students during my visit, the truth is, as so often happens, these children inspired me.  Their passion and knowledge about climate change and sea level rise, about what is happening here to South Florida and what will happen in their (and my) lifetime was evident in their comments, questions and concerns.
The hope they gave me that day confirms that, together, our generation will solve our climate crisis.
So thank you Ms. Maria Thorne for having me at iPrep Academy and for leading a new generation of environmental stewards into the future to help fight climate change.
And thanks especially to your incredible students for their passion, as well as for giving me great hope that they will work with me to help solve our global climate crisis. As I always like to say, 'Kids Get It' and that was the case at iPrep Academy.